Paul Steven Ripley (January 1, 1950 – January 3, 2019) was an American recording artist, record producer, luthier, songwriter, studio engineer, guitarist, and inventor. Steve was born in Boise, Idaho, but grew up in Oklahoma and graduated from Oklahoma State University. Ripley died from cancer on January 3, 2019, two days after his 69th birthday, at his home in Pawnee, Oklahoma.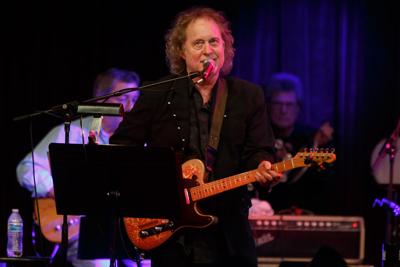 The first usage of Red Dirt was by Ripley's band, Moses, when the group chose the label name Red Dirt Records for their 1972 self-published live album. Ripley was later inducted into the Red Dirt Hall of Fame at the ceremony for the First Annual Red Dirt Music Awards in 2003.
He started Ripley Guitars in 1982 in Burbank, California. He created guitars for Steve Lukather, J. J. Cale, John Hiatt, Ry Cooder, Jimmy Buffett and Eddie Van Halen, before moving to Tulsa in 1987 to buy Leon Russell's former recording studio. In 1994 he formed the country band, The Tractors. I love the story of how he got his record deal: each day for a week, he sent his label head a postcard bearing a picture of a tractor and the words, 'The Tractors are coming' from locations nearer and nearer to Nashville until he walked in to the office. I bought that album and their follow-up, Farmers In A Changing World, though they made seven albums all told.
In 2002, he created his own record label (Boy Rocking Records) to produce artists including The Tractors, Leon Russell and The Red Dirt Rangers and In 2009, he produced and hosted a 20 part radio series on the history of Oklahoma rock and roll, that aired on Oklahoma public radio stations. A multi-talented man indeed.
This never happens to me in the day job.