Hey guys, I booked a tour for these guys and it's happening in AUGUST.
CORY BRANAN
is an acoustic musician from Memphis and is honestly one of the best performers I've seen, he straddles the genres between country, americana, folk, punk, he is self proclaimed 'Mutt Music'
Search "Cory Branan" on youtube and I think you'll see what I'm talking about. Try and make it to a show, it'll be something special.
Tickets for the Manchester show available here:
https://movingnorth.bigcartel.com
CRAZY ARM
are a country tinged rock and roll band from Plymouth but they're going all acoustic on this tour with the addition of female vocals, fiddle and banjo. Sure to be a good one.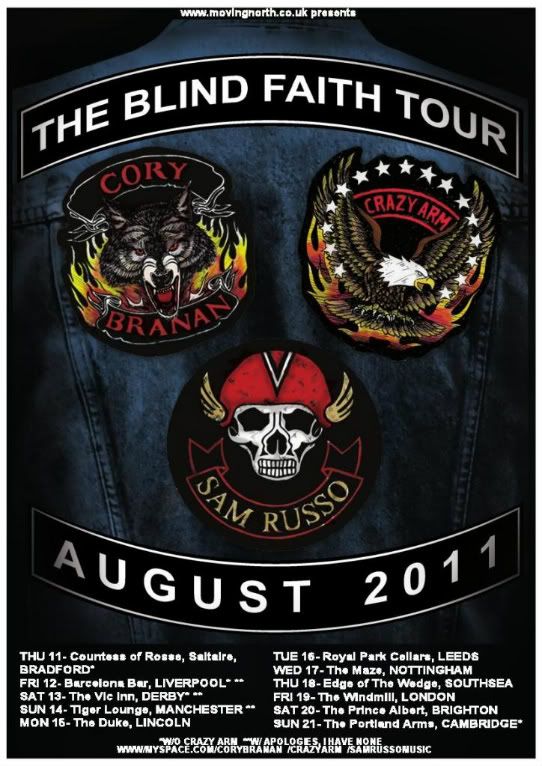 Sam Russo.